News
Introducing Tavrn Tap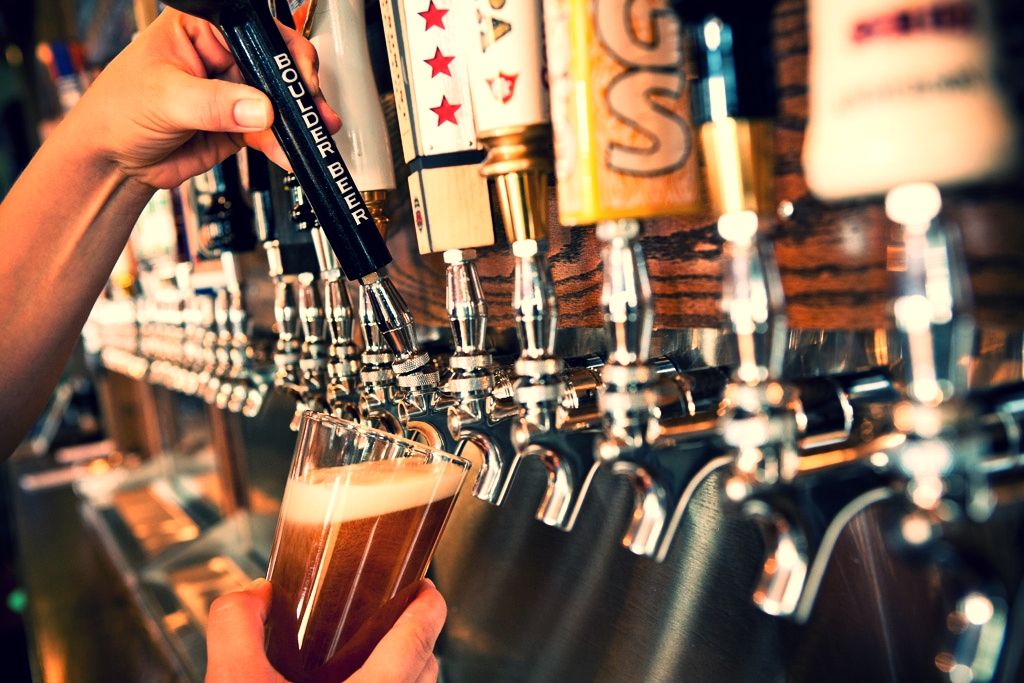 The past month has been exciting and chaotic. In just a month, we  went from an idea we had during a casual conversation to a usable  product, of which we will be releasing the first initial beta version as  of right now.
Today, we are introducing Tavrn Tap, the best way to use Tavrn.gg and the future platform for Sapphire services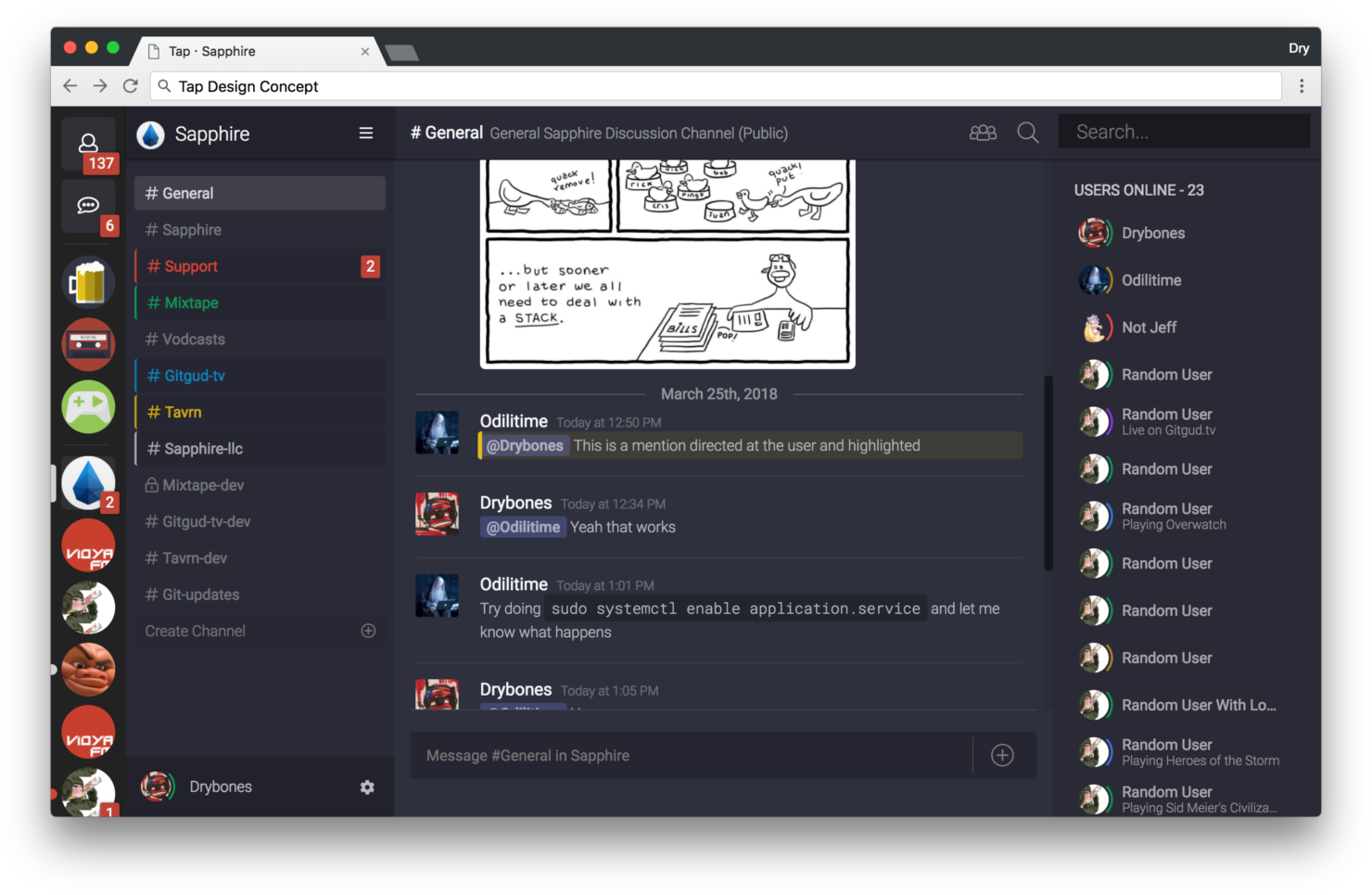 Tavrn Tap Wireframe Concept Design used for the development of the project

NOTE: Tavrn and Tavrn Tap are in heavy active development. This is early beta software. There will be bugs, issues, incomplete features, and missing features.  We'd like to thank you if you decide to use our software, and we'd  greatly appreciate and benefit from receiving bug reports, feature  requests, and feedback/comments! If you would like to provide this  feedback, join our #Tavrn channel on the Sapphire Discord or the #Tavrn channel on the Sapphire Tap
What is Tavrn Tap?
Tavrn Tap is a multifaceted platform for us. It's main functionality  is to be both a compatible view for Tavrn.gg, Tavrn Posts, Feeds, Tavrn  Profiles, while it is also a fully fleshed out direct, group, and server  messaging platform for Tavrn. However it's more than just a Tavrn  viewport, Tap will integrate all Sapphire services by default. From a  single web app, users can use, manage, and interact with their accounts  across our services including: Your Sapphire Account, Tavrn.gg,  GitGud.tv, and Mixtape.moe (as well as any future services.) We have a  dedicated view area for each service in the navigation to use these  services in the same app, but also integrate what these services have to  offer. We'll be introducing more and more features to integrate  GitGud.tv and Mixtape.moe with Tavrn Tap.
But not just Sapphire services, Tavrn Tap is an open platform. We've  already made bridge connections for Tavrn Tap servers to bridge Discord  servers and IRC channels to your Tap server. In theory, we can integrate  many other services in custom views that users can add them selves, for  example: a Twitter view or Mastodon view. As an idea, developers could  even make their own views for whatever services they wish to integrate  into the Tavrn Tap layout view. We'll be working on our platform more,  and we'll release all the Developer API and Documentation on our  Developers site when we are ready.
You can also go ahead and Join our Sapphire Tap Server
Getting Started
First, head over to Tap.Tavrn.gg or just check out the clients list on Tavrn.gg, and click the login button and sign into your Sapphire Account.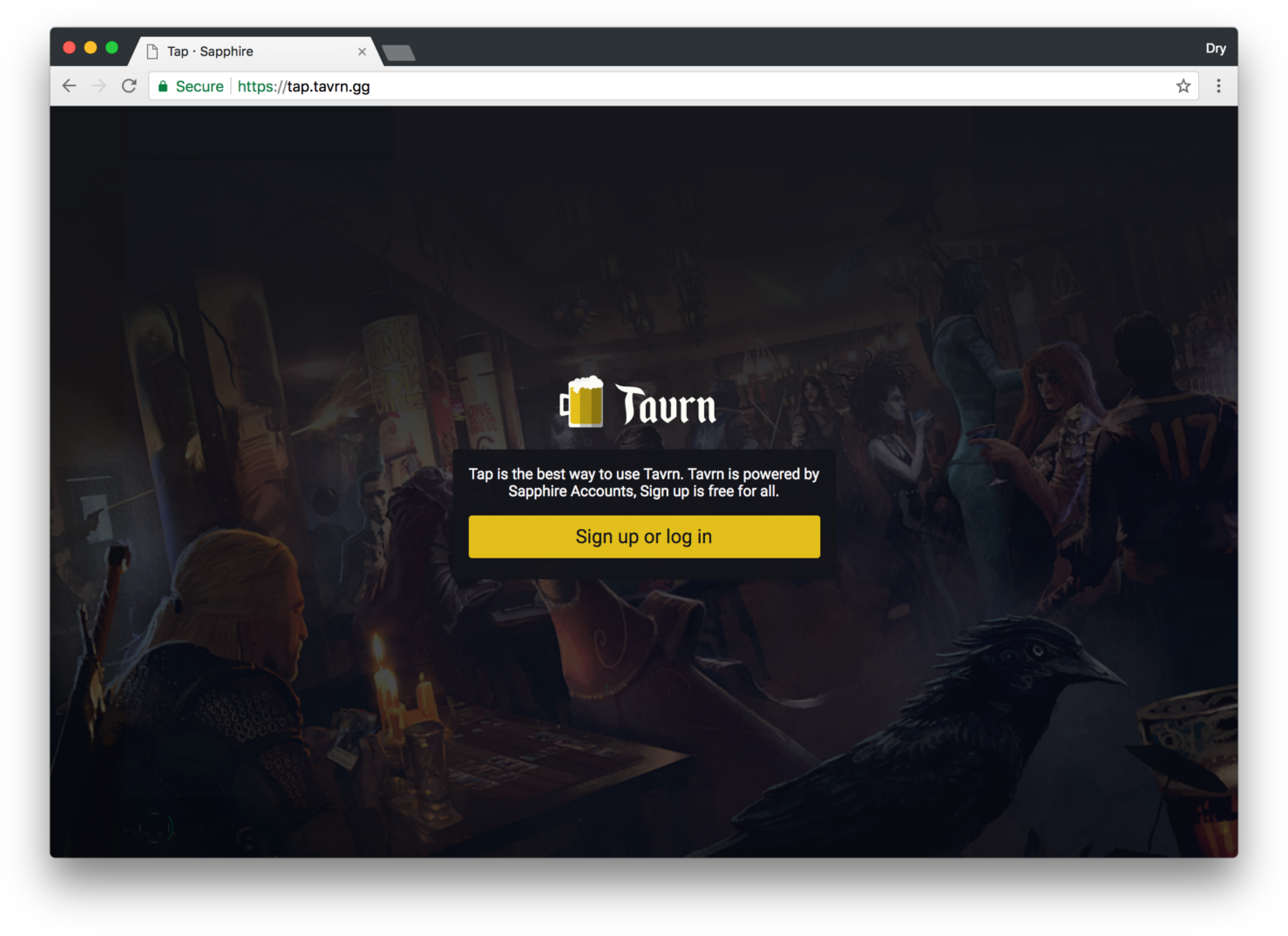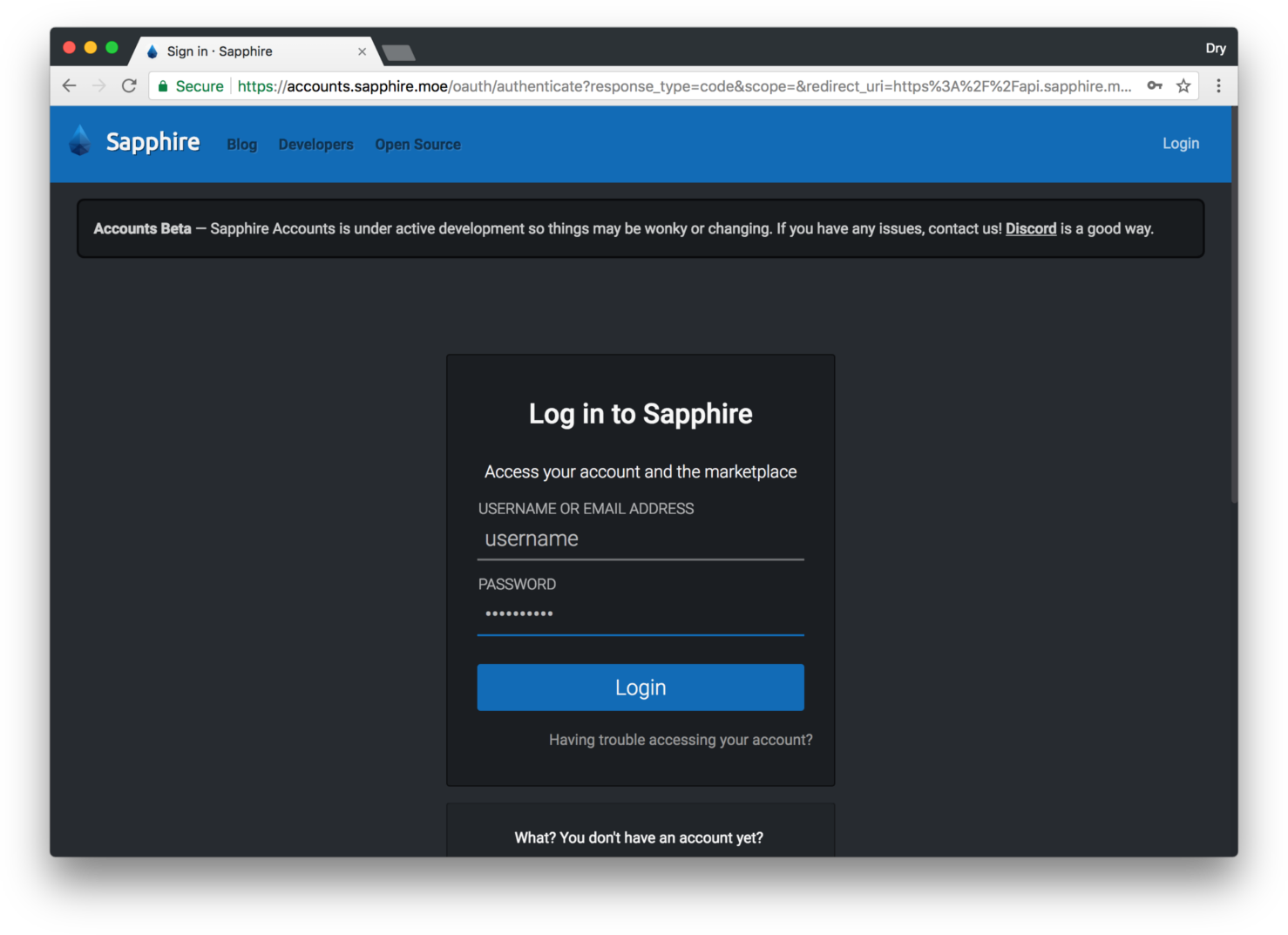 If you don't have a Sapphire Account yet, Create one here.
Why Tavrn Tap?
We were diving in Tavrn development recently after working on  GitGud.tv. We were throwing around some ideas, thinking about different  messaging concepts for the direct messages of Tavrn. We thought about  "what if web applications like Slack and Discord did more than just send  messages?" What if Tavrn had a more messenger like feel to it? We  thought more about it and we decided that the flexible layout of Discord  and Slack was perfect, even for Tavrn's social media parts.
On top of this, people have been disappointed in Discord's closed  software development, overly strict policies that have had entire  communities banned from the service, and the massive invasion of privacy  from Discord scanning, analyzing, and repurposing data from users and  servers, including but not limited to: typed text messages private or  public, voice chat and mic inputs, system processes running on your  system, and files uploaded via the service.
We'd like to alleviate these concerns too, and that is part of the reason why Tavrn Tap is an open platform. You can view the entire project that powers Tavrn and Tap here on GitGud.io: https://gitgud.io/Sapphire/Tavrn
First Look Tour
Tavrn Messenger
One of the first things you'll notice is that Tavrn Tap has a major  focus on messaging and chat. The top left boxes are for your Account and  for Tavrn Messenger. In Messenger, you can start a message with a  person or a group of people.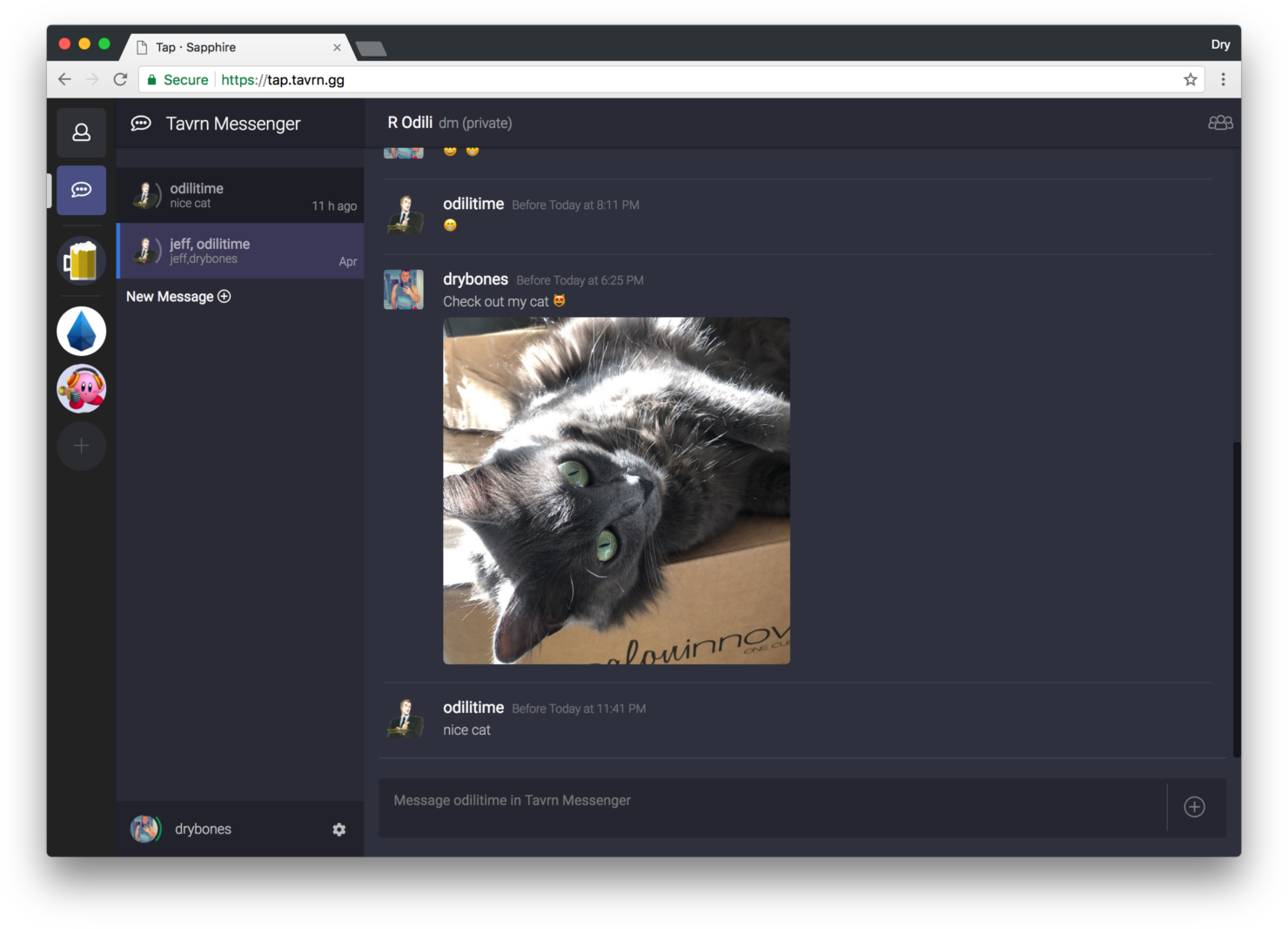 Start a new direct or group message. Type  in the username/handle. Separate the names with commas to add more than  one to a message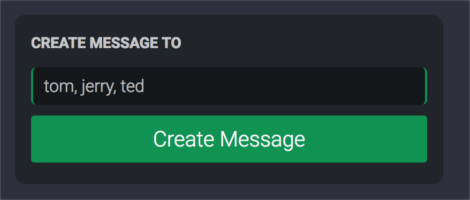 New Message notifications in a message tab will appear as so:
Click on an image to view a larger version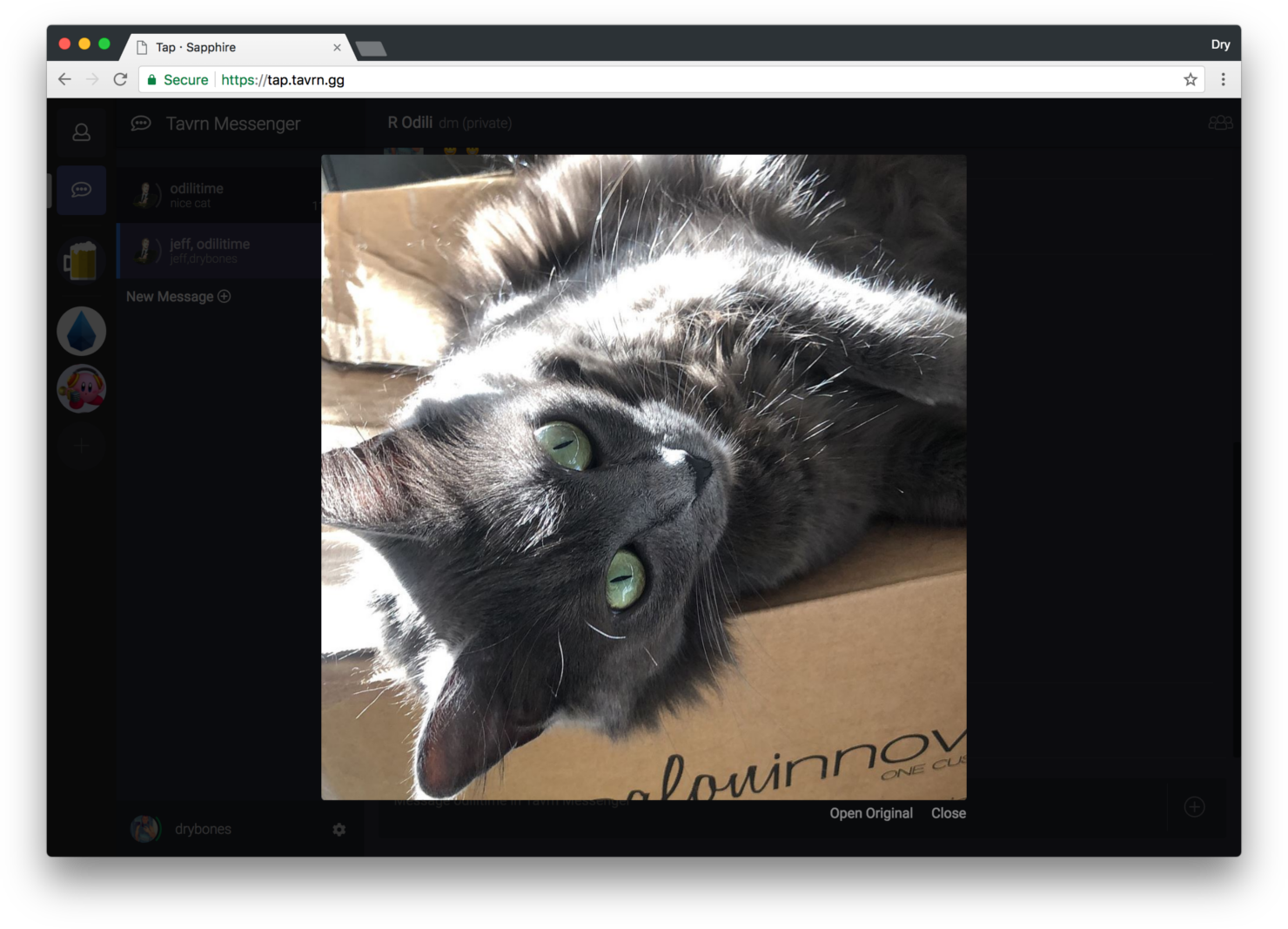 Media Uploads
Tavrn Tap supports uploading multiple images per message. (Max is 5 files and/or 100MB combined total, similar to Mixtape.moe's limit)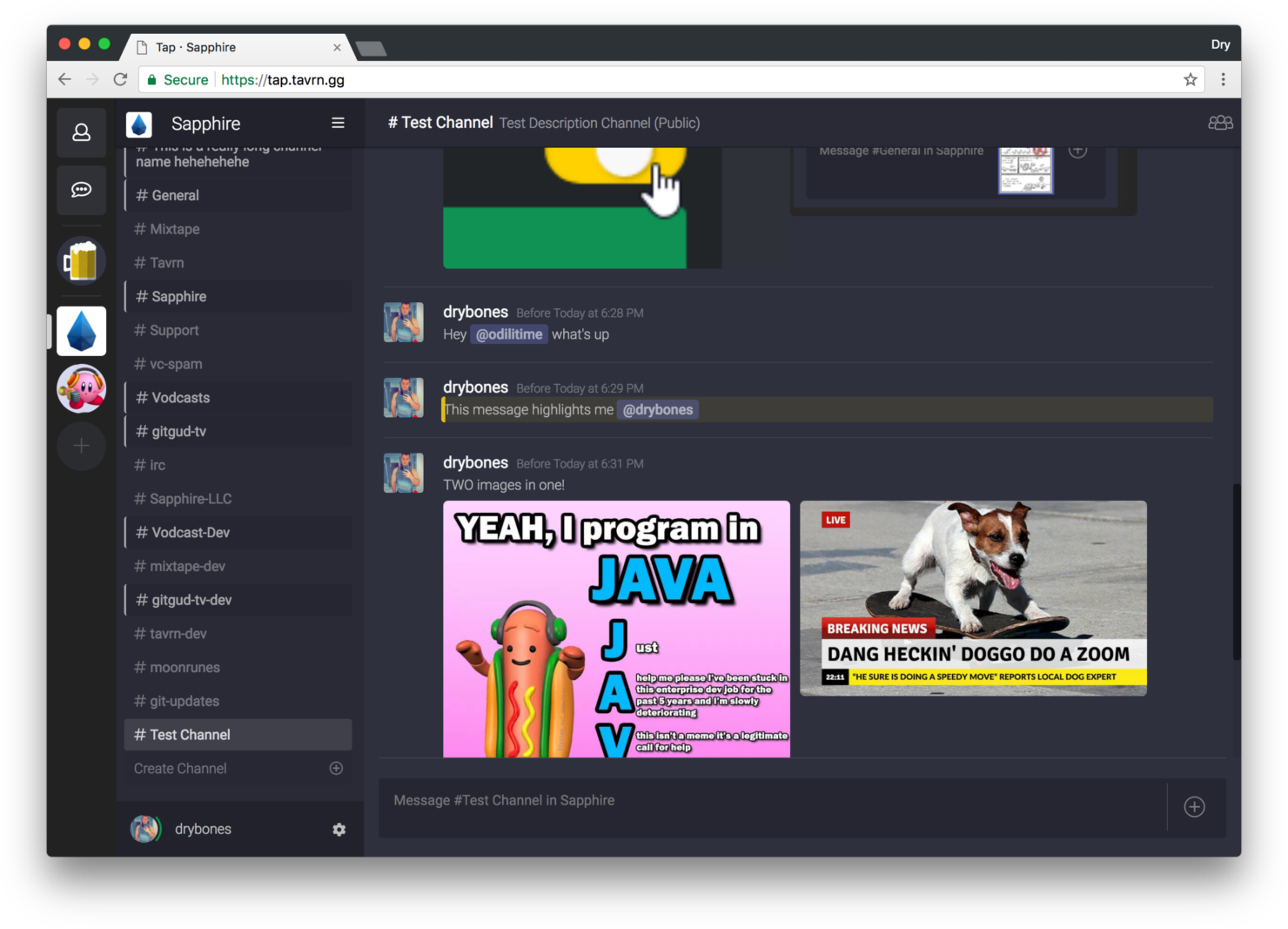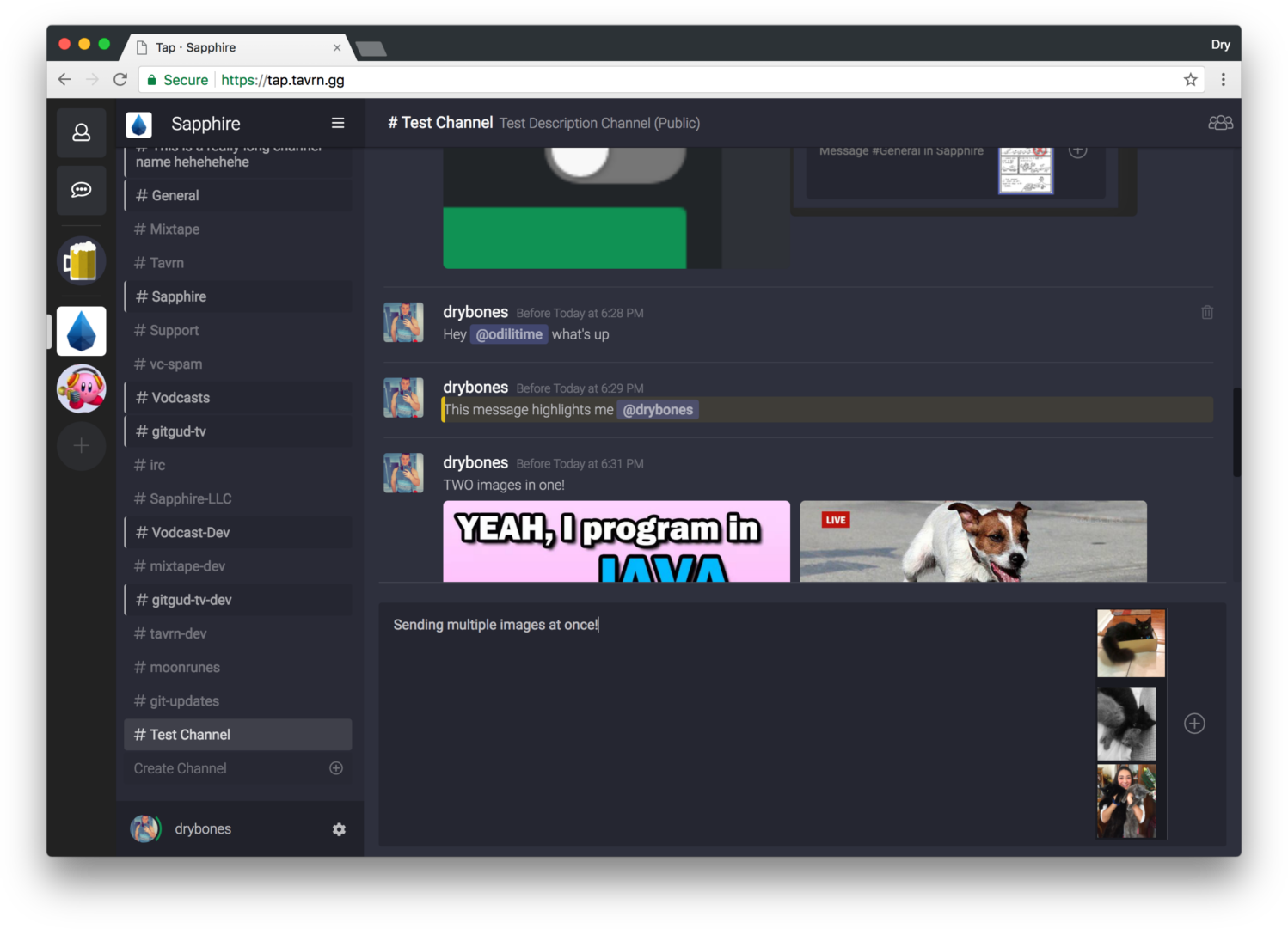 Tap Servers
Create a Server, server name and upload a server icon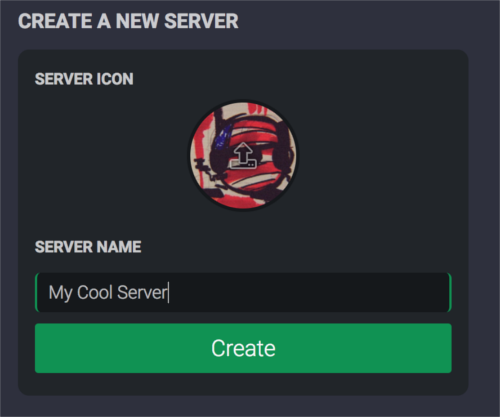 Use the Create a New Channel button to setup a new channel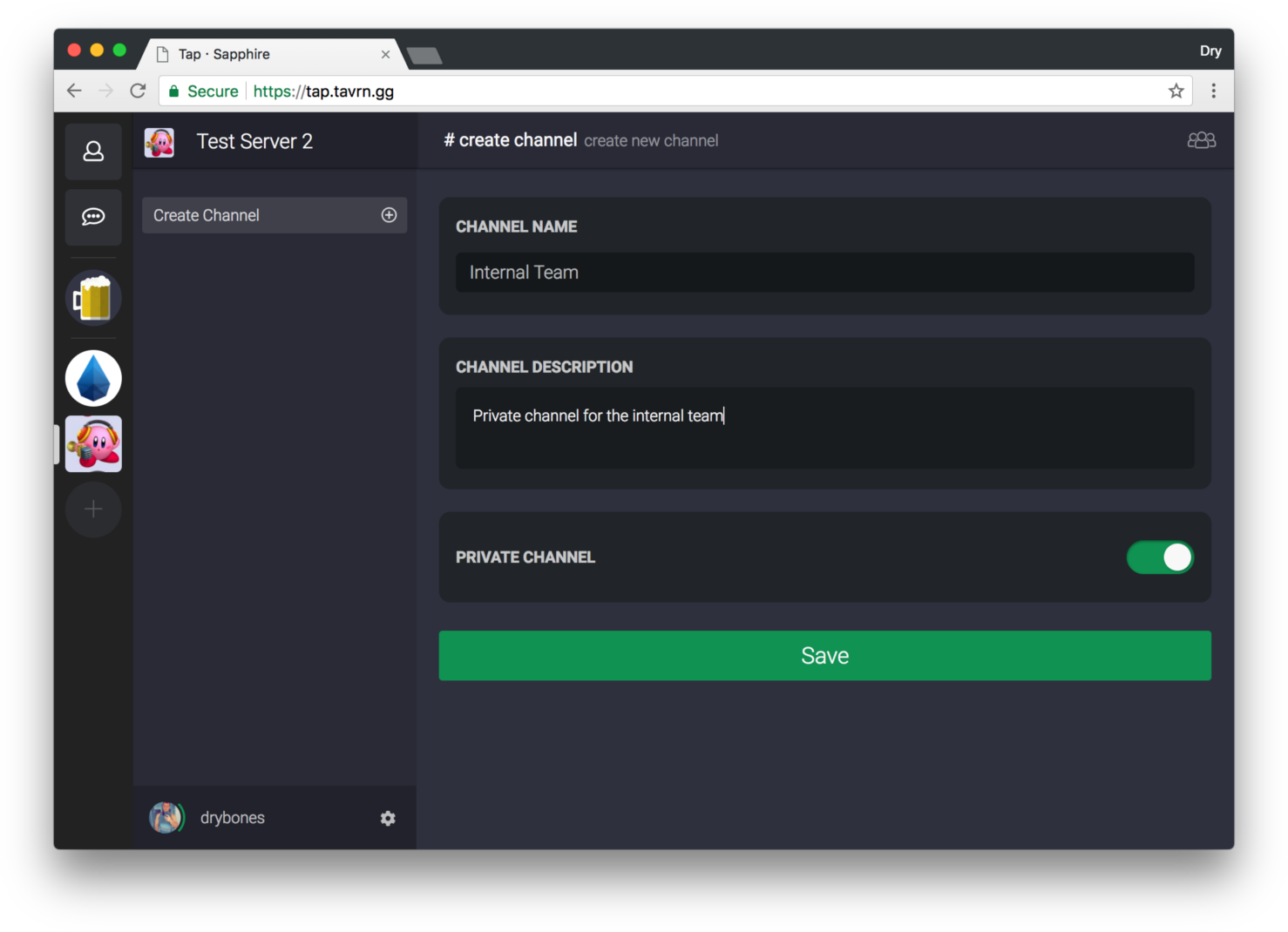 You can edit and manage your channel in  the Server Settings as well as if you're a member of a server, you can  use this page to Mute the server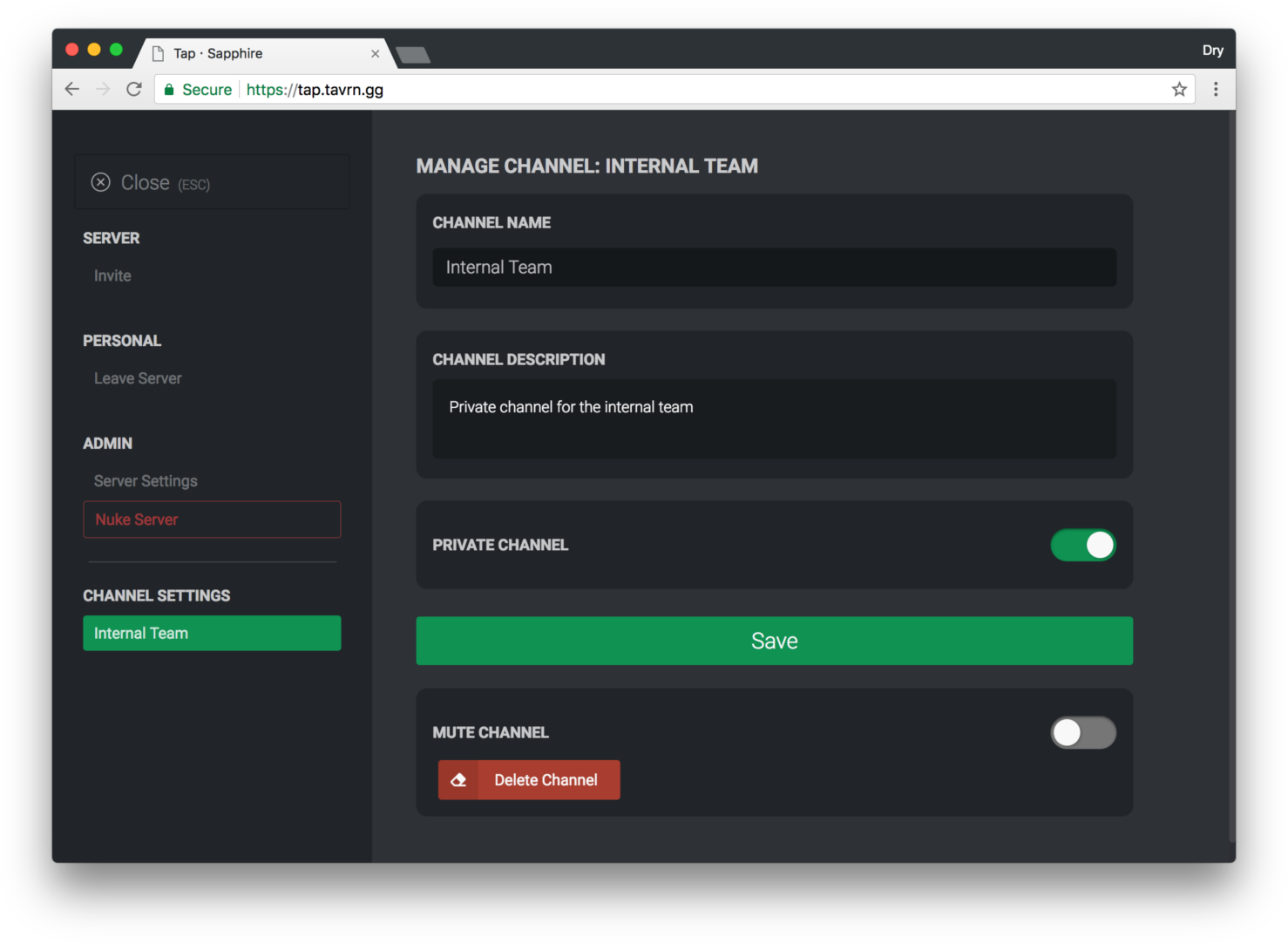 User Statuses
Set a status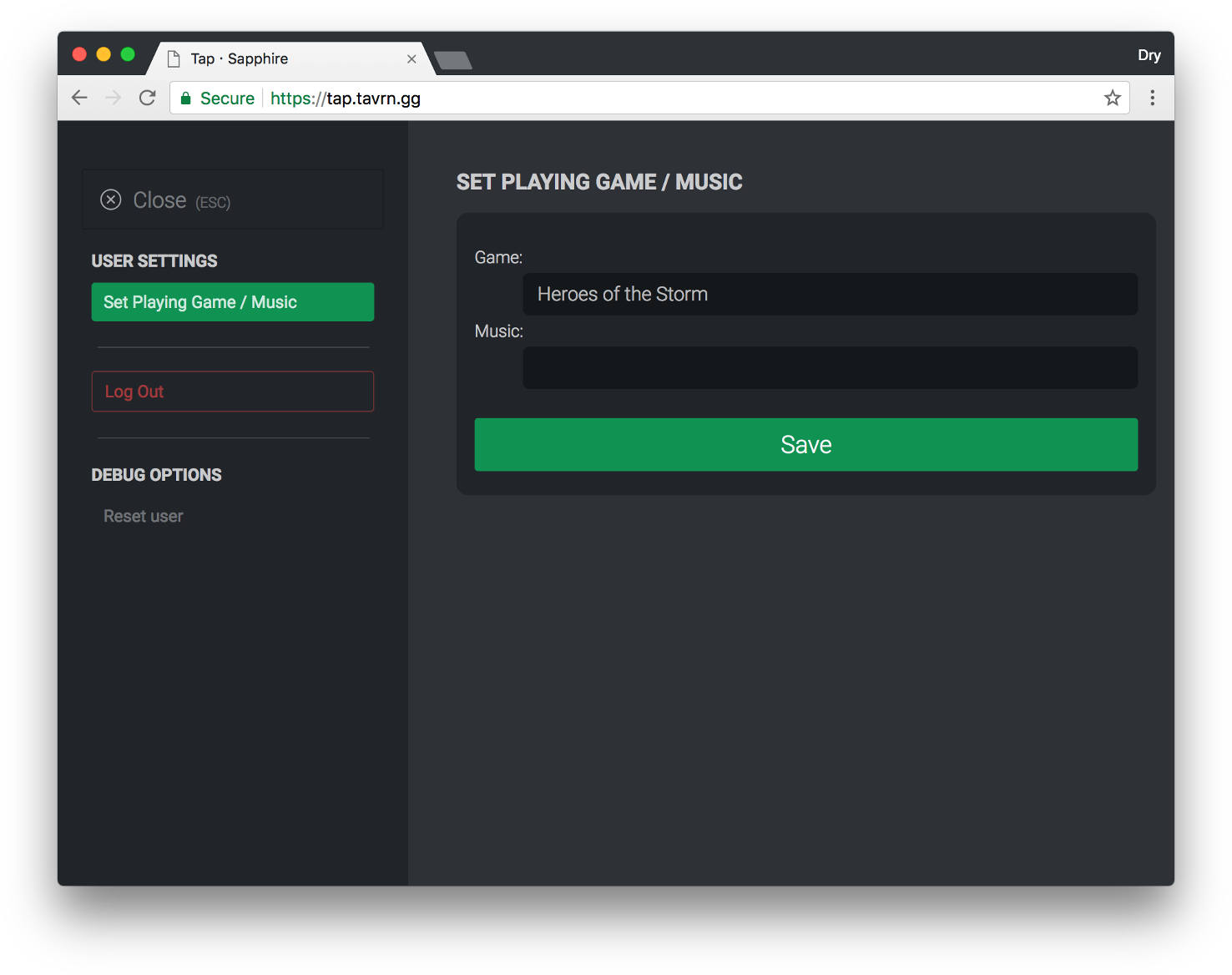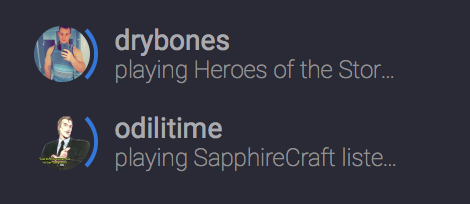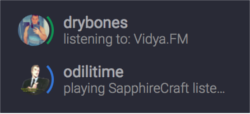 Integrate with other services! Bridges to Services (Discord, IRC, and more)
You can connect your Discord server to  Tavrn to bridge the two servers. Similar with IRC channels! We plan to  add more bridge types as we go on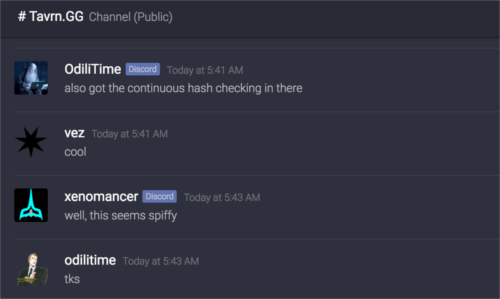 Bridged messages are marked by a badge on the message

Tavrn View
View your Tavrn Mentions in the Tavrn View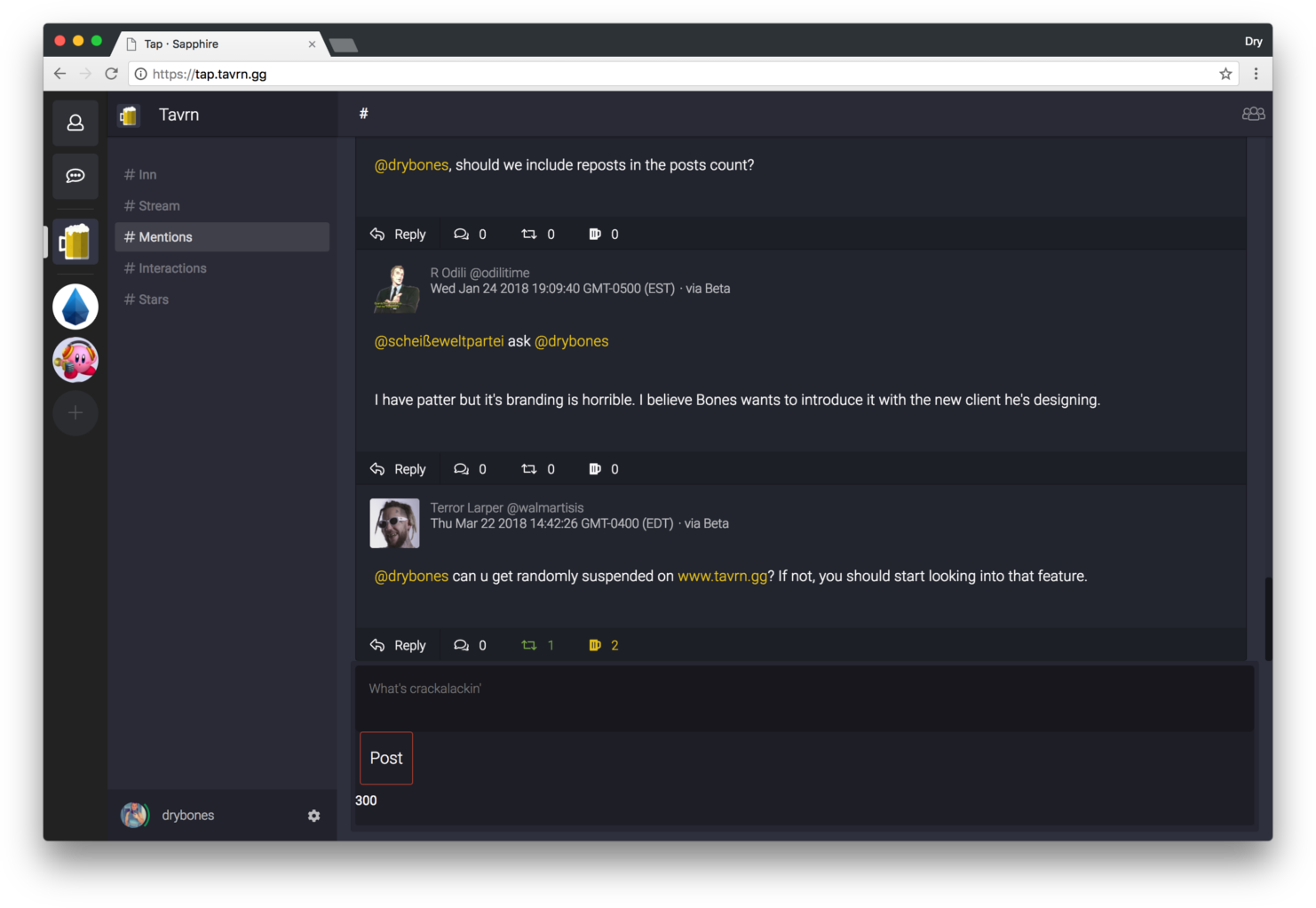 View your Tavrn Feed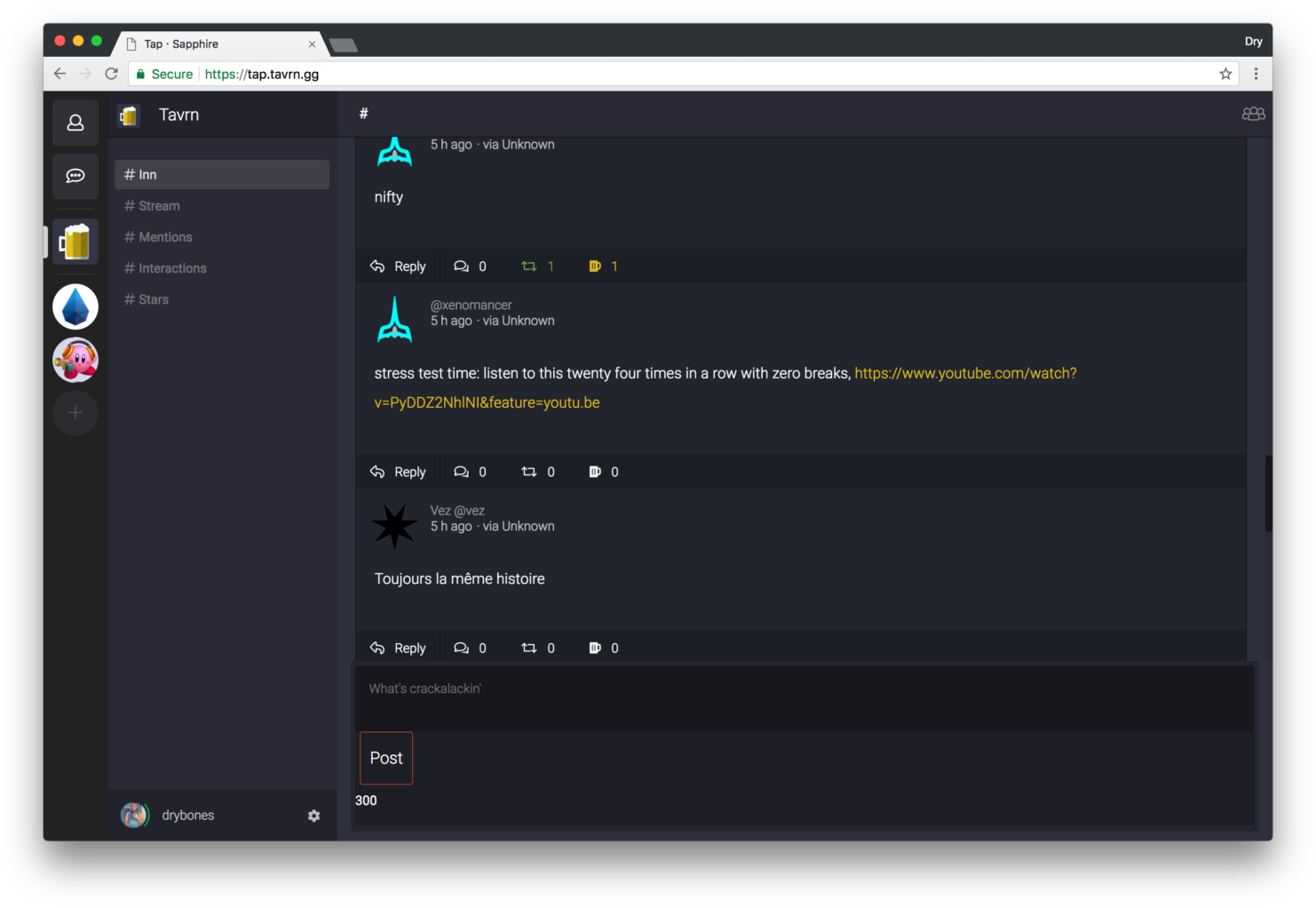 As well as your Tavrn Interactions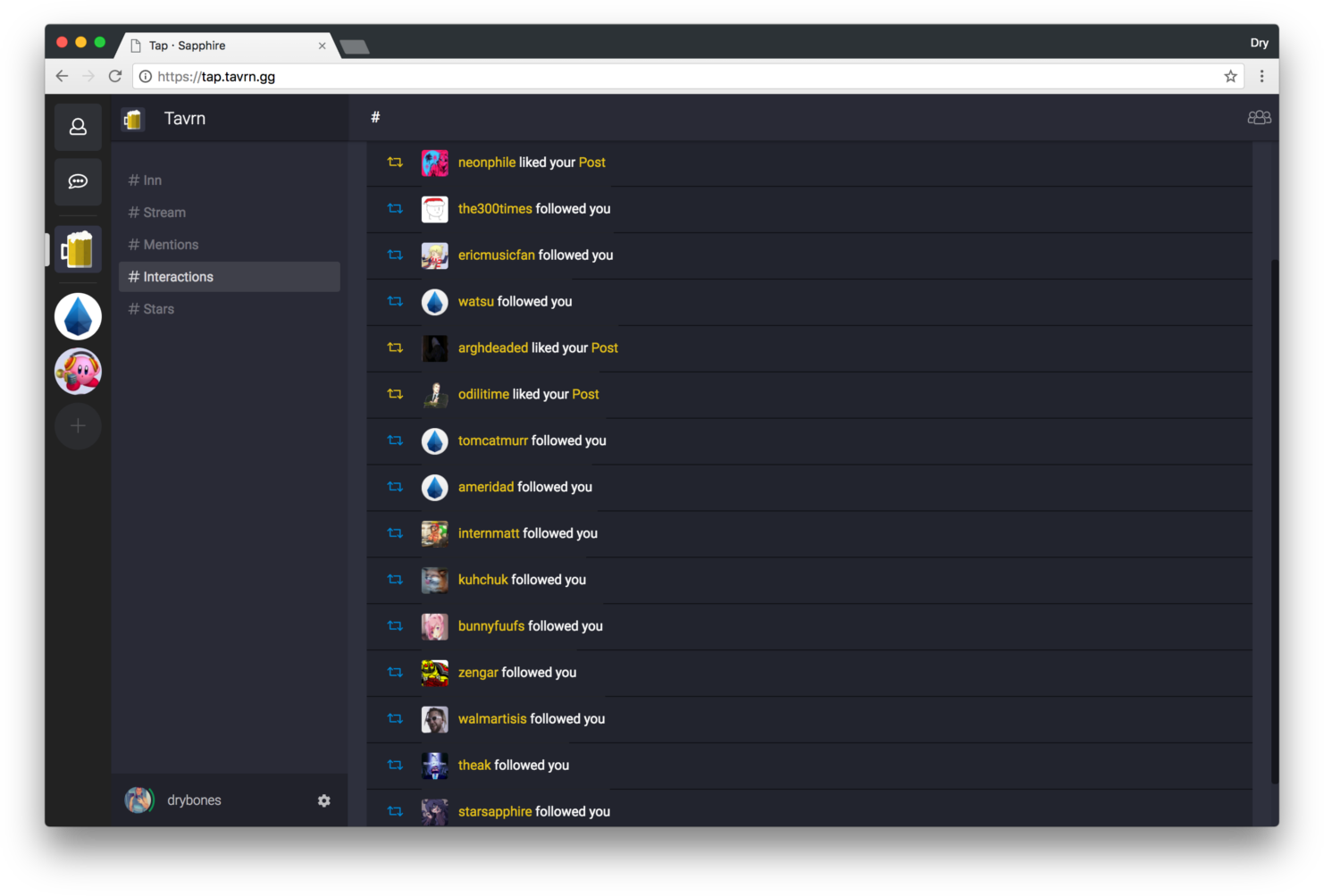 Mobile View
Because Tavrn Tap is a web app, we wanted to provide the full  experience to any device that views the web app. So we made Tavrn Tap  fully responsive and optimized for Desktops, Tablets, and Phones. We  don't have native apps for iOS and Android yet, but this works well and  you can even turn the Tap page into a web app listed on your iPhone home  screen for a native app feeling.
Please do note: the mobile view may have more issues than the  regular desktop view and may have incomplete front-end functions. We're  working to fix everything as soon as possible. Report any issues you  have to us, thank you.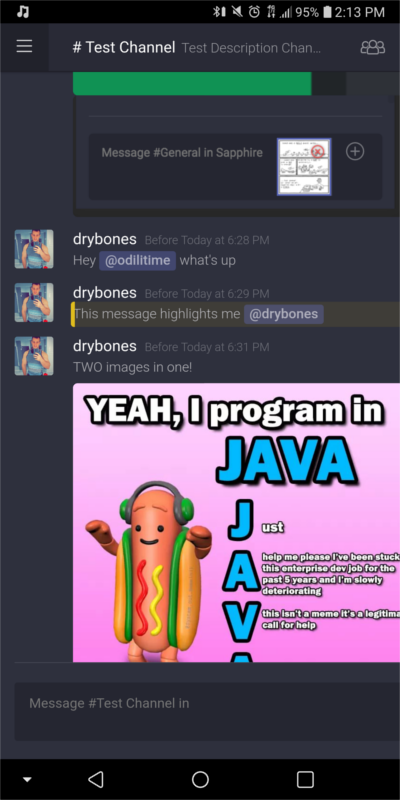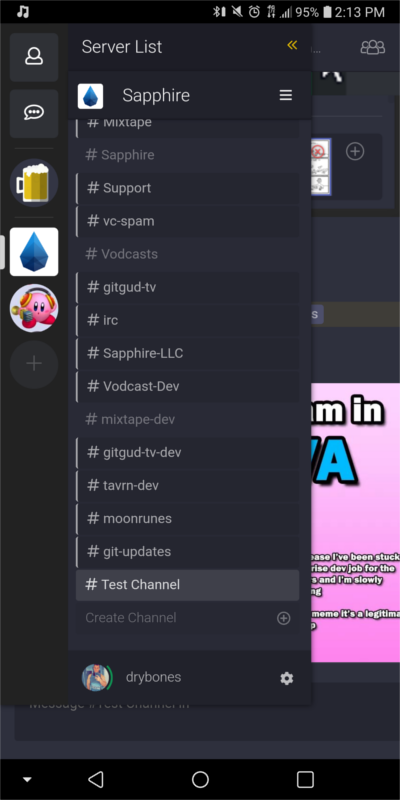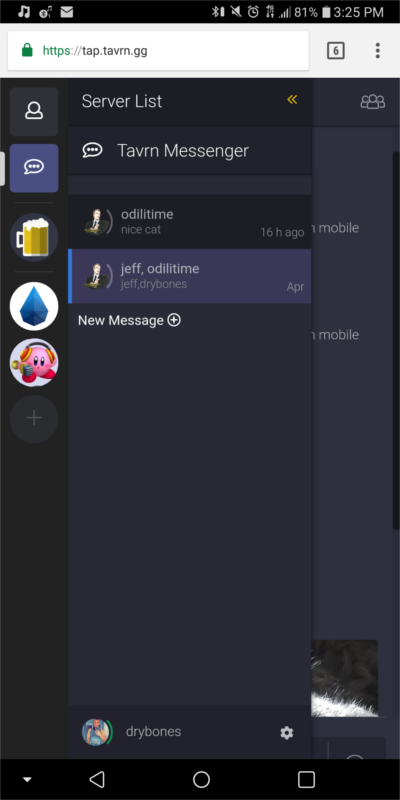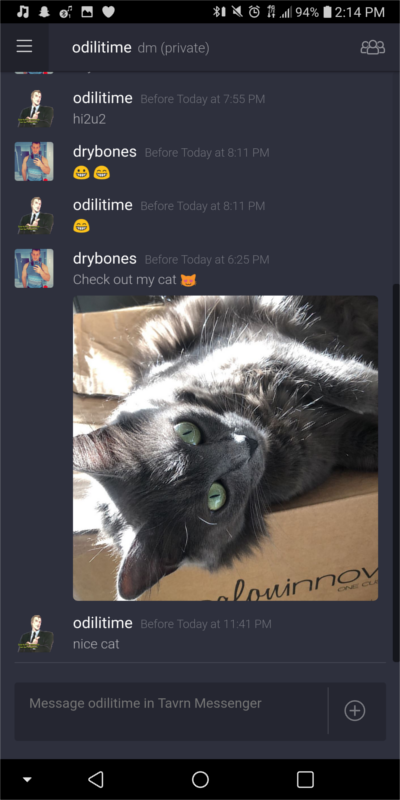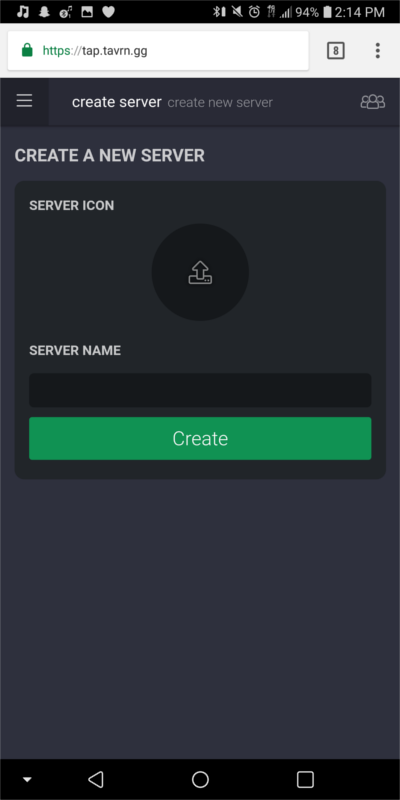 That's all for the screenshot tour! We hope you'll enjoy Tavrn Tap as we work on improving it more!
Development and Funding
We are a very small group of just a couple of people working part  time on these projects when we can. We'd like to develop these services  better and faster and provide the best experience we can. We currently  rely entirely on donations. Check out https://mixtape.moe/donate/ to various ways to help fund Sapphire, Tavrn & Tap, GitGud.tv, and Mixtape.moe.
Our servers cost a decent amount of money just to keep up, and we are  in need of financial support to handle further growth and development.
We'd greatly appreciate and benefit from receiving bug reports,  feature requests, and feedback/comments! If you would like to provide  this feedback, join our #Tavrn channel on the Sapphire Discord or the #Tavrn channel on the Sapphire Tap
There are a lot of features and polish we want to add to Tavrn Tap.  We'd appreciate any support to help us make this platform and service  amazing.
---

That's all we got for now, thanks for stopping by and reading this announcement!
Join us in our Discord or our Tap Server and follow our social media pages: