Engineering
Join Us! We're looking for a development partner to take Mixtape to the next level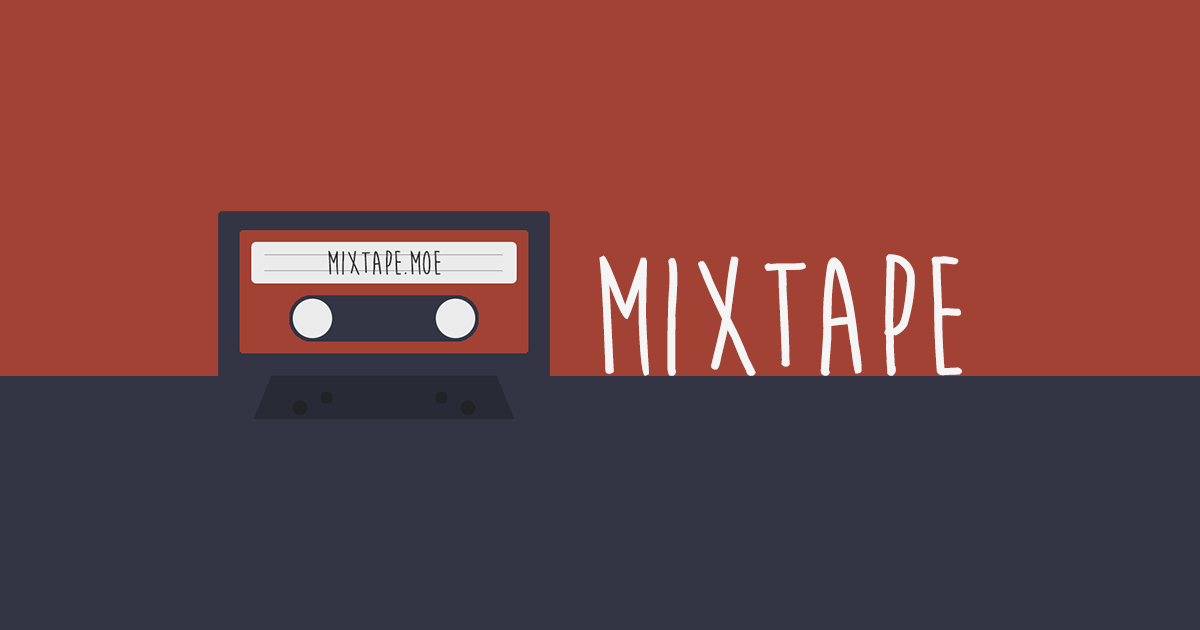 Status of this position: Closed
We're looking for development partner to help take our top 30k website (via Alexa) with 45.1 million unique visitors per month to the next level.
What we're looking for
– Comfortable with small teams
– Experience in scaling web applications for rapid expansion or server needs
– Remote working, using Slack/HipChat, Trello, etc
– Self-interest for the product being developed (File Hosting and Media Sharing service with a retro theme)
– Develop functionality of the web application front and back, though design work is not necessary, just front-end functionality
– A specific language does not matter, but we value speed and scalability
More about us and what to expect
We're developing out the next level for our first and primary SaaS product, https://Mixtape.moe. We already have a large and rapidly growing user base. We're in need of developing a new version of Mixtape.moe that funds itself through premium accounts with a fremium model based on what we have now for users.
We function as a very small and tight team. Mixtape isn't the only service you'll be limited to. Joining in on Sapphire, you'll have the option to work on multiple projects if you'd like, or the ability to ask to join a team in developing their project. Mixtape isn't the only product we plan to build out, but it is the primary project currently for income as well as the center of attention, eve for other projects. Other projects or products will have a direct impact on Mixtape.moe and it's functionality in the future.
We have no intention in turning into a corporate structure of work and management beyond what is necessary for a professional atmosphere. We keep our front appearance and interactions with non-employees professional, but when working, being in your comfort zone is key so speak freely and willingly. Our goal as a startup is to bootstrap or self-fund ourselves entirely. We currently have no plans or desires for outside money to reach our goals. We want to make our own goals and decisions on our business, and that means keeping outside power from taking over. But this doesn't come with it's vast range of challenges and obstacles to overcome.
We prefer small teams for every project and will enforce a limit to prevent inefficient work and communication degradation.
We're making products and projects entirely opensource. We'll be developing open sourced web services that the community can get involved with and help check and fix bugs and security holes as well as show transparency in our systems. We value trust between the user and ourselves. Being open-sourced allows us to build trust, gain a community, and get support in finding and fixing issues in our software. It also means that users will depend on us to deliver them value in our online services.
Sapphire Values
1. Speed – This means everything. People want things to be fast and so do we. Every decision made for Mixtape and other projects involves on determining what a change will affect a product's speed to the user. Loading times, uploads, downloads, responses from input, searches, everything needs to look, feel, and be fast. Having lean software is important.
2. KISS – Keep it Simple Stupid – Simplicity is important in how we work and what we make.
3. Politics and business don't mix. Everything that Sapphire does is on a politically neutral or absent basis.
4. The long term picture – How we build things out now affects how it works later.
5. Empower the user and respect them – opinion of the users matter and they power us.
About Mixtape.moe
What started a small file sharing site has grown rapidly in just over a year to have 5+ million unique visitors, 1.9+ terabytes of files, 480,000+ uploaded files, and 325TB+ of bandwidth transmitted every month. We are growing at an alarming rate. Users love us because we allow a large upload limit for free, protect users from false abuse flagging, provide the ability to share any kind of file, and of course a simple and fast loading homepage for easy uploading and fast download speeds.
Mixtape follows a modernized retro theme and uses audio/tape/video terminologies as a fun branding mechanic. We are mainly interested in targeting consumers with the Mixtape brand. We want to build out Mixtape to be a hybrid of a media sharing site and a file hosting site. Building a community around shared media files like videos, images, and audio as well as give the users the ability to also share any kind of file they wish in the same place.
Challenges
Mixtape has a great deal of challenges to face as a file hosting site:
Bandwidth – We use an extraordinary amount of bandwidth and that's only going to grow exponentially. We currently use over 320 terabytes per month at our size.
Storage – We use a lot of storage space as a file host. But the storage space isn't completely unmanageable, for now. We handle almost 2 terabytes of files total right now.
Malware – Users will try to upload or share files (or even unknowingly share these files). We keep Mixtape as clean as we can manage. It is important to protect end users from malicious attacks as well as protect Mixtape from being flagged as a malicious website on blacklists. Part of this difficult revolves around scanning the entirety of Mixtape's uploaded files in an appropriate amount of time.
Speed – We always keep speed a priority. Important to keep the experience seamless and load instantly for the user. Responsiveness is important. Handling how to ensure the site stays as responsive as possible with so many users as well as handling uploads and background processes is important to keep in mind on all decisions.
Integrity of URLs – Once someone has a Mixtape URL, that URL has to always work no matter what.
---
Interested? Let us know!
Shoot us an email at [email protected] with your information and resume/CV linked or attached (.DOC, .PDF, .ODF, Google Doc, HTML page, Website)
Information to include in the email:
Full Name
Email Address
Cell Phone #
City, State/Province, Country
Age
Social Media Profiles
Linkedin (Preferred)
Facebook (Optional)
Twitter (Optional)
A short message on anything else you'd like to mention or include about this, yourself, or experience.
Note: This is a Co-Founder position. Compensation will be in the form of equity of Sapphire and/or revenue (for a set amount of time)