Engineering
Rule of Acquisition #3: Never spend more for an acquisition than you have to.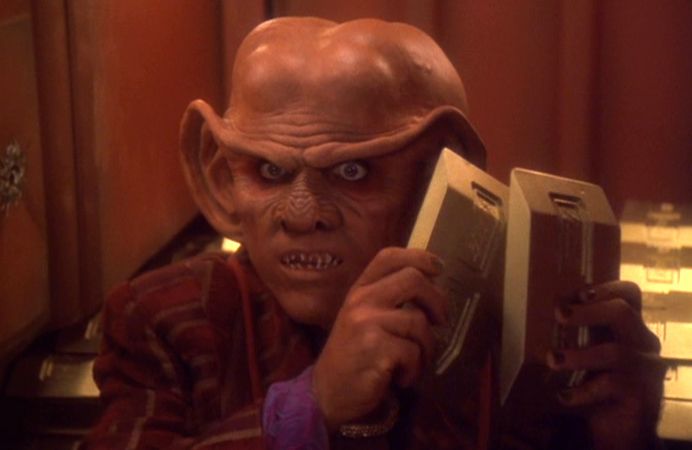 One of the things that got me interested in Sapphire was Michael's openness about talking about his infrastructure and how much he was spending to host his services.
Here's the layout of the servers soon.http://t.co/wERmVLyqou will get it's own server and a euro 8/v/ game server. pic.twitter.com/x2vRAxJb4y

— Drybones △ (@Drybones5) April 8, 2015
Reading this thread, I found something that caught my eye:
All I could find easily:http://t.co/WjLxdsa8Ughttp://t.co/MYNDyfKqZDhttps://t.co/ufnXtfSBgR@DZwooo

— Drybones △ (@Drybones5) April 8, 2015
Looking at those providers, their prices were impressive. How much value do they actually deliver. I have several dedicated and collocated servers myself. And I had never paid less than $50/mo for a server, and that server was horrible. I realized that networking with other system administrators would not only reduce my server bill but may help others as well. I have a list of my own research and tricks that have allowed me to move mountains with very little (and plenty of failed mountain moving to know what not to do)
So after talking with Michael and he was showing me all these challenges he was facing from Mixtape, GitGud, and 8archive. I realize he was a fellow mountain mover but our skills complimented each other well. Plus he was really polite and easy to work with. You can tell he really listens and you are heard. I joined Sapphire.
---
One of the previous start ups I had worked with, I had to design an online long-term archival system. But how do you charge for lifetime hosting? When the server bill shows up every month how can you provide safe secure fast hosting for an easy fee structure that's easy to understand. It's quite a challenge. We ended up tying it to user's lifespan, so it not really forever. So younger users would cost us more than older users but our primary demographic was largely users over 50, so it minimized our risk.
So when I saw "Pomf" clones that provided unlimited storage indefinitely, I quickly realized these aren't your standard hobby sites but ticking time bombs. And Sapphire's Mixtape file host was no exception. Sapphire was running on a bunch of VPSes and the monthly cost was rising quickly as we need more and more resources to continue operations.
Now there's "shared" hosting where you're given user level access and a fair amount of resources that you share with a bunch of other users. Then there's "cloud" or "VPS" hosting, where you're given root (the highest level access) to amount of resources that you share with a bunch of other users. Then there's "dedicated" or "bare metal" servers, this you're given root but all those resources are 100% yours.
On all the previously described hosting levels, if any hardware fails the hosting company will (Usually, not all) replace it free of charge. So you rent and get some basic insurance. The next level after "dedicated" is "colocation" where you buy your own hardware and collocated in it a data center and only pay for space, power/cooling, and bandwidth. However this requires much more upfront investment to buy the server hardware upfront and if anything goes wrong or dies, you're on the hook for the replacement. And if you have to buy online and ship the part, this can add days of down time.
How to decide what you need and don't need? Well do you need root level control? VPS and shared hosting is generally good for any website starting out. But you need to be aware when you've outgrown your VPS. If you've had to upgrade and are paying $50/mo, you could be getting a dedicated server for that much.
Sapphire is completely run out of Michael's pocket and user donations. To survive we're going to need to be very frugal with our spending and make good long term decisions. So far so good. We continue to scour the web and locate deals on resources and figure out how we might be able to work them into our infrastructure.  We have tried out several value providers and are learning the ins and outs.
OVH Canadian network – lots of network problems and packet loss, avoid. France network maybe better
Codero – Reliable but kind of on the expensive side. Watch their cancellation policy, they have a waiting period that can get ya.
Hetzner/Robot.Your-Server – Network is solid but slow. Seem to have weird gotchya charges.
Digital Ocean, Linode and Vultr – quality VPSes to get started with but cost quickly escalate. Linode seems to have more outages than DO, (especially in their Fremont datacenter, so avoid it).
Nocix (previously DataShack) – solid network but some of the hardware can be flaky
CockBox – new service in Romania with excellent free speech and 950gbps of free DDoS protection, some minor hiccups and currently full. This is one to keep an eye on.
These our just our anecdotal evidence from our combined personal experience. By working together we were able to cover more ground quickly and helped each other out is selecting better resources.
Mixtape receives continual increasing larger uploads every day and our available space is always running out. So to survive we'll continue this research and hopefully it'll help you too.